2 Bande-originale pour Twilight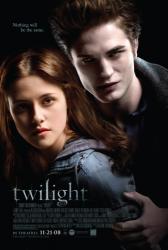 Il existe deux B.O pour le film Twilight, le premier est une compilation avec des artistes variées comme Muse ou Paramore. La deuxième B.O qui s'intitule Twilight "The Score" regroupe les musiques composées par Carter Burwell.
Twilight : original motion picture soundtrack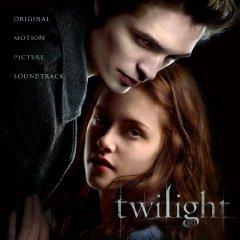 Sortie en Novembre 2008
1. Supermassive Black Hole / Muse
2. Decode / Paramore
3. Full Moon / The Black Ghosts
4. Leave out all the rest / Linkin Park
5. Spotlight (Twilight mix) / Mutemath
6. Go all the way (into the Twilight) / Perry Farrell
7. Tremble for my beloved / Collective Soul
8. I caught myself / Paramore
9. Eyes on fire / Blue Foundation
10. Never think / Rob Pattinson
11. Flightless bird. American mouth / Iron and Wine
12. Bella's Lullaby / Carter Burwell
Twilight : The score, music by Carter Burwell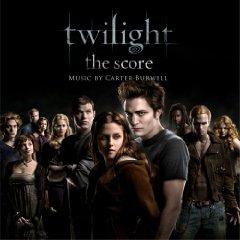 1. How I Would Die
2.Who are they?
3. Treaty
4. Phascination Phase
5. Humans are predators too
6. I dreamt of Edward
7. I Know what you are
8. The most dangerous predator
9. The skin of a killer
10. The lion fell in love with the lamb
11. Complications
12. Dinner with his family
13. I would be the meal
14. Bella's Lullaby
15. Nomads
16. Stuck her like Mom
17. Bella is part of the family
18. Tracking
19. In place of someone you love
20. Showdown in the Ballet studio
Paramore - image du clip Decode
51tCCm4-l1L__SL500_AA240_.jpg
51siu9bArwL__SL500_AA240_.jpg
movieposter2.jpg